Tips & Tricks
Craps Guide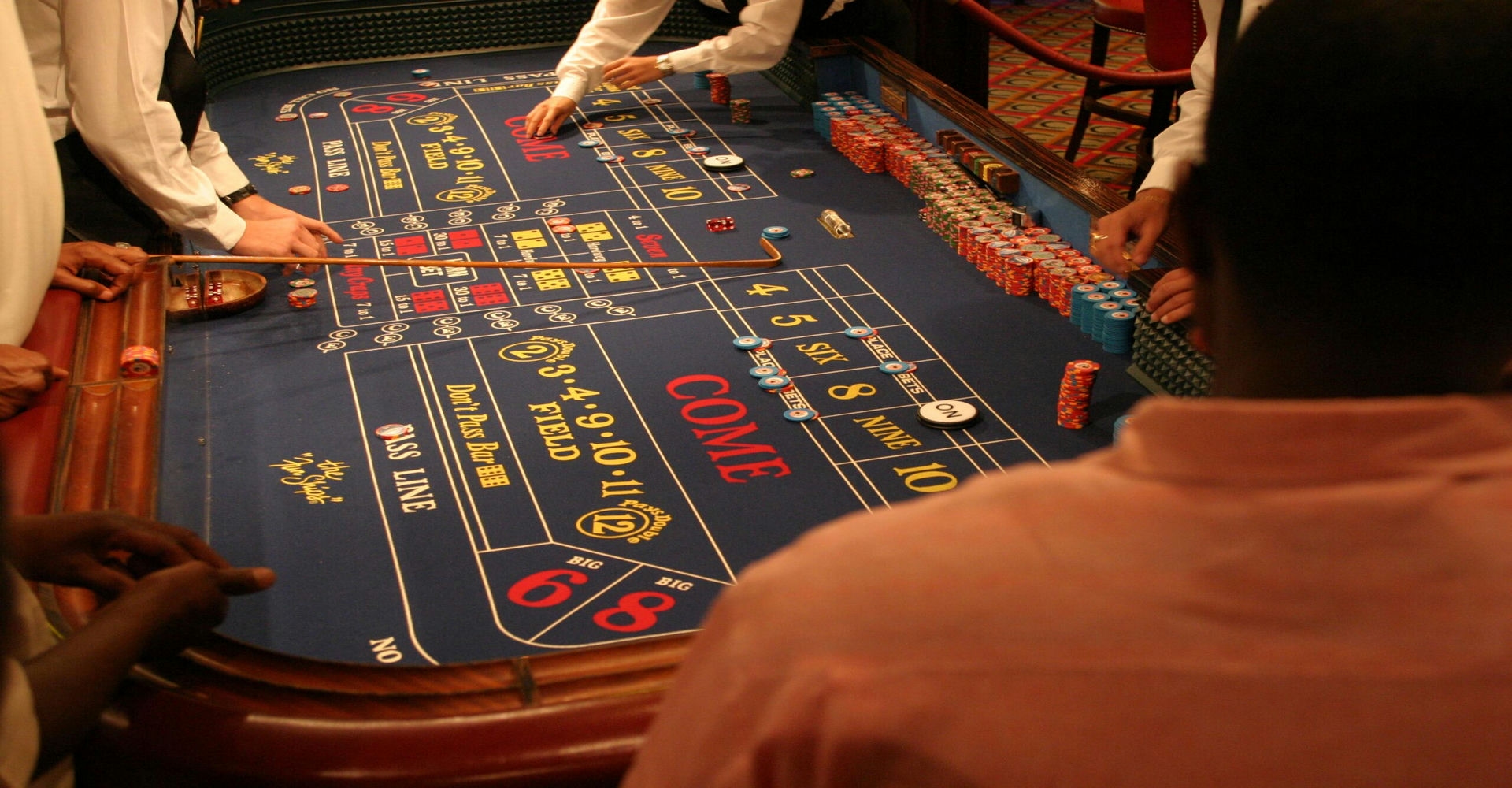 14 November 2022
The game of craps may seem chaotic and intimidating to newcomers, but behind the scenes, there are strategic decisions to be made that can significantly impact your chances of winning. Whether you're a newbie looking to learn the ropes or a seasoned player aiming to enhance your game, understanding various craps strategies can make a big difference. In this blog, we'll provide an in-depth analysis of popular craps strategies, along with examples to illustrate their use.
The Importance of Understanding Craps Strategy
Before we delve into the specifics of different craps strategies, it's essential to emphasize the importance of understanding the game's fundamentals. A solid grasp of the rules, odds, and various bets available is crucial to implementing any successful craps strategy. In contrast to games like slots where outcomes are entirely luck-based, craps offers opportunities to make informed decisions that can improve your odds of winning.
The Martingale Strategy: Double Up to Catch Up
One of the most commonly used craps strategies is the Martingale system. The premise is simple: after each loss, you double your bet, so that the first win will recover all previous losses plus a profit.
How it Works
Let's say you start with a $10 bet and lose. The next bet should be $20. If you lose again, bet $40. If you win the next round, you'll recoup your losses and make a $10 profit.
Risks and Rewards
The strategy can be effective in the short term but comes with the risk of escalating bet sizes exponentially, potentially draining your bankroll quickly. Therefore, this strategy is often recommended for players with a large bankroll.
The Iron Cross Strategy: Cover More Ground
The Iron Cross strategy allows you to cover more numbers on the craps table, thereby increasing your chances of winning on each roll after the come-out roll.
How it Works
This strategy involves placing a Field bet along with Place bets on numbers 5, 6, and 8. Since the Field bet covers 2, 3, 4, 9, 10, 11, and 12, you'll win on any number except 7.
Risks and Rewards
This craps strategy increases your chances of winning on each roll but can be expensive to maintain, as you're placing multiple bets at once. To start your betting journey, check out the best online casino welcome bonuses.
The 5-Count Strategy: Play It Safe
The 5-Count strategy is a conservative approach aimed at reducing your risk by helping you select 'hot' shooters—players who are likely to roll numbers that are beneficial for you.
How it Works
You start by counting the rolls of each new shooter. You place your first bet after the fifth roll that doesn't result in a 7-out (when the shooter rolls a 7 and ends their turn). The theory is that by the time you start betting, the shooter is less likely to hit a 7.
Risks and Rewards
This strategy reduces the number of bets you make, which in turn minimizes your exposure to the house edge. However, there's no guarantee that a 'hot' shooter will stay hot, so there's still some risk involved.
Hedging Your Bets: The Any Seven and Don't Pass Line Strategy
Some players like to hedge their bets by simultaneously placing bets that work against each other. One popular example is placing an "Any Seven" bet alongside a "Don't Pass Line" bet.
How it Works
The "Any Seven" bet wins if a 7 is rolled, while the "Don't Pass Line" bet wins if a 2, 3, or 12 is rolled. By placing both bets, you're effectively covering more outcomes, although usually not enough to make a profit.
Risks and Rewards
While hedging can lower your risk, it also generally lowers your potential winnings. This strategy is often used by players who prefer a slow and steady approach. For a conservative start, consider grabbing a no deposit online casino bonus.
The Power of the Odds Bet: The Best Bet in Craps
In craps, the "Odds Bet" is considered the best bet because it has no house edge. This bet is made in addition to your original bet and pays out true odds.
How it Works
After a point is set on the come-out roll, you can make an additional "Odds Bet" behind your original bet. This bet wins if the point is rolled again before a 7.
Risks and Rewards
The "Odds Bet" has zero house edge, making it the most player-friendly bet in craps. However, it can only be made in conjunction with another bet that has a house edge, so it's not a standalone strategy.
Adopting a Bankroll Management Strategy: The Secret Sauce
One aspect often overlooked in the discussion about craps strategy is bankroll management. Having a robust bankroll strategy can be as crucial as knowing when to bet and what numbers to choose.
How it Works
Determine a set amount you are willing to spend and stick to it. Break this down into units and never wager more than a predetermined number of units in one session.
Risks and Rewards
The key benefit here is longevity. The longer you play, the more opportunities you have to win. On the flip side, make sure you set a limit to minimize potential losses.
The Press and Collect Strategy: Ride the Wave
This strategy involves increasing your bets when you're winning and collecting profits at the same time.
How it Works
You start by placing minimum table bets. After each win, you 'press' or double your bet for the next roll, but also collect a portion as your profit.
Risks and Rewards
This can be an effective way to capitalize on a 'hot' streak. But remember, each roll in craps is independent, so there's always a risk of losing the elevated bet.
The Controlled Shooting Strategy: The Skill Factor
Some experienced players claim to be able to influence the outcome by the way they throw the dice. This is known as controlled shooting or "dice control."
How it Works
The idea is to hold and throw the dice in such a way as to limit rotations, making certain outcomes more likely.
Risks and Rewards
While intriguing, it's important to note that the effectiveness of this strategy hasn't been proven scientifically. However, it adds an element of skill to a largely luck-based game.
Parity Line Hedge System: The Middle Path
The Parity Line Hedge System is another strategy designed to hedge your bets for safety.
How it Works
You make a Pass Line bet with one unit and then also bet one unit on the Any Craps bet (which wins if a 2, 3, or 12 is rolled).
Risks and Rewards
While it covers more numbers, the Any Craps bet has a large house edge. This strategy offers a level of protection but at the cost of lower profitability.
The Fibonacci Sequence: An Advanced Strategy
This is for the mathematically inclined and involves using the famous Fibonacci numbers as your betting units.
How it Works
You start by betting one unit. If you lose, you go down the Fibonacci sequence. When you win, you move two numbers back.
Risks and Rewards
The strategy aims to recover losses gradually rather than immediately. However, as with any system involving escalating bets, a long losing streak could be disastrous.
Concluding Remarks: Your Path to Craps Strategy Mastery
Craps is more than just rolling dice and hoping for the best. As we've shown in this deep dive, various strategies can either increase your odds of winning or at least mitigate potential losses. Always remember to gamble responsibly and enjoy the social aspect of this exciting casino game. For beginners, grabbing a free spins welcome bonus in Canada can be an excellent way to get started.
Now that you've gained a wealth of knowledge on craps strategies, it's time to put these tips to the test. May the dice roll in your favor!
---
Only Trusted Online Casinos
At Gamble-Guide, trust isn't just a word; it's our foundation. We rigorously vet each casino partner, going beyond mere compliance to ensure a captivating and safe gaming experience for you. Our multi-layered screening process—handled by industry experts—focuses on reliability, customer service, and fair play. This isn't a one-and-done task; we continually monitor our affiliates to guarantee they meet our elevated standards.
In our selected casinos, you'll find more than just games. You'll discover a world where VIP service is the norm, not the exception, where bonuses are genuinely jaw-dropping, and where your peace of mind is assured. So when you engage with our carefully chosen partners, know that you're not just playing; you're playing it safe and spectacular. That's our Gamble-Guide guarantee.
Premium Offers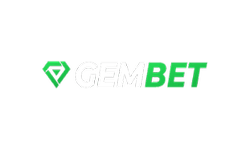 18+ new customers only. Make a qualifying deposit to claim your bonus. Wagering requirements apply for withdrawals. Game restrictions may exist. Full terms on the casino's website.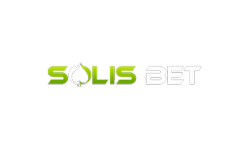 18+ new customers only. Make a qualifying deposit to claim your bonus. Wagering requirements apply for withdrawals. Game restrictions may exist. Full terms on the casino's website.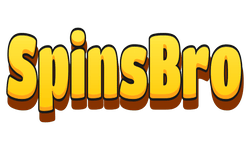 18+ new customers only. Make a qualifying deposit to claim your bonus. Wagering requirements apply for withdrawals. Game restrictions may exist. Full terms on the casino's website.